About R. N. Patel Ipcowala School of Law and Justice
---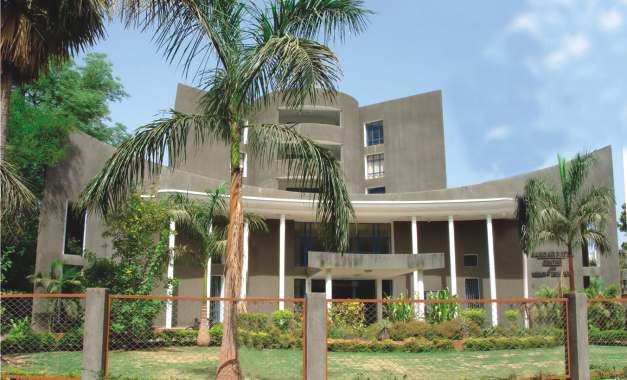 RNPI Law School and its founders have historical importance. The great maker of modern India Sardar Vallabhbhai Patel inspired establishment of Charutar Vidya Mandal (CVM) in 1945-46.With the establishment of Charutar Vidya Mandal followed by the establishment of Sardar Patel University, the town founded by Shri Bhaikaka and Shri Bhikhabhai Saheb of Karamsad with the blessings of the iron-man Sardar Vallabhbhai Patel, a leader of the Indian Independence movement, the first Deputy Prime Minister/ Home Minister of India.


The reason of foundation of Sardar Patel University and Vallabh Vidhyanagar have been made to spread Education in the Rural Areas of Gujarat. Both the town and Sardar Patel University are named in honor of Sardar Vallabhbhai Patel, and today CVM is the largest educational trust running 46 educational institutions from KG to PG and Research having more than 40,000 students. Many stalwarts and legal luminaries have received their virtual education from the CVM's institution/s and they attained great heights in their later career.

As a tribute to Sardar Patel & other founders, Hon'ble Chairman of CVM, the visionary educationist, Late Dr. C. L. Patel established a Law College in the name of R.N. PATEL IPCOWALA School of Law & Justice as first ever Law School in Indiain the year 2012, which provides Honorsdegree based on choice based credit systemoffering 5- years integrated law courses, BA, LL.B (Hon's)/BBA, LL.B (Hon's) / B.Com, LL.B (Hon's).

Salient features of the institute are:

Offering Honors' Law degree on CBCS pattern.
Dual – Degree programme with multiple specializations (BA, BBA , B Com + LLB).
The course curriculum is unique in India. It is a blend of practices & Theory.
Legal Research activities through Legal Research Centre.
R N Patel Ipcowala school of Law & Justice is affiliated to Sardar Patel University, recognized by Bar Council of India and also famous for its highly experienced & knowledgeable faculties, eminent guest speakers, innovative courses, moots and super structured internship policy and infrastructure. R N Patel Ipcowala School of Law & Justice is very popular and created the brand name among the Law schools in Gujarat even though it was established few years back. R N Patel Ipcowala School of Law & Justice is moving towards glorious days ahead and can be very effective in providing necessary guidelines to promising and future legal fraternity. We are confident that our path to make continuous and sustainable progress has been well set.

At present the Law School is located at Vallabh Vidhyanagar, 4-5th Floor, SICART Building, Mota Bazar, V.V. Nagar, Anand, Gujarat - India.